Search Engine Optimization Training
1344 Total Students | Average Rating 4.9 From 900 Students

Duration : 25 Hours Lab Sessions : 25 Hours


Search Engine Optimization online training at SMC will make you industry-ready. Search Engine Optimization (SEO) is a process of creating visibility of a website to the end-users when they search using a web search engine like Google. A Search Engine optimizer is responsible for increasing the quality and quantity of internet traffic to a webpage.
In Search Engine Optimization training, you will first understand the basic building blocks of SEO and how to create traffic to a website. You will look into the vocabulary of SEO, selection, validation, and key-word discovery concepts. You will learn the most effective strategies in SEO and writing for search engines. You will look into onsite and offline optimization concepts.
Finally, you will walk through the Google Analytics platform and get familiar with it. Upon completing the training, you will understand how to optimize websites, monitor, and track the website's performance. Become a Search Engine Optimizer along with us!!!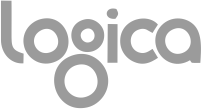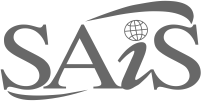 Upcoming Batch Schedule for Search Engine Optimization Training
SM Consultant is dedicated towards the service of our students. Below mentioned are the timings of our upcoming batches online. If none of these time suit you, you can request to schedule a custom time suitable for you.
WEEKEND
01 Aug, 2020
- 15 Sep, 2020
FASTTRACK
05 Aug, 2020
- 18 Aug, 2020
WEEKEND
09 Aug, 2020
- 23 Sep, 2020
WEEKDAY
13 Aug, 2020
- 07 Sep, 2020
WEEKDAY
17 Aug, 2020
- 11 Sep, 2020
WEEKDAY
21 Aug, 2020
- 15 Sep, 2020
Reasons to Choose Redirekt
Take Search Engine Optimization Training At Your Own Pace
Course Content for Search Engine Optimization Training
1. Overview of Search Engine Optimization
What is search engine optimization (SEO)?
How SEO affects your business?
Setting SEO expectations
2. Keywords: The Foundation of SEO
Why you need a keyword research plan
How to research keywords
Tools to help you analyze keyword
Understanding keyword attributesUnderstanding keyword distribution
Ongoing keyword evaluation
3. Content Optimization: How Search Engines and People View Web Pages:
Understanding content optimization
Optimizing for site structure
Recognizing different types of content
Optimizing textual page elements
Optimizing non-text components of a web page
Analyzing content quality
Exploring the benefits of user-generated content
4. Content Optimization: Technical SEO:
Interpreting the code behind web pages
Understanding how search engines index content
Working with canonical URLs and redirects
Leveraging microformats
Working with server-side factors
Using Google Webmaster Tools
Using Bing Webmaster Tools
5. Long-Term Content Planning:
Overview of long-term content strategizing
Planning a successful content strategy and avoiding common mistakes
Defining your audience, topics, angle, and style
Understanding different types of content
Getting ideas for content
Working with an editorial calendar
Promoting your content through social media
Measuring content performance
6. Link Building Basics:
Understanding the importance of links
How the search engine killed the web directory
How link analysis revolutionized web search
Exploring the anatomy of a link
Not just PageRank: Understanding what links do for your site
Explaining Google PageRank
Looking at PageRank in practice
Exploring keywords and Google bombs
The perfect link
Dealing with problem links
Analyzing links
7. Building Links:
Exploring the two types of links
Building internal links
Building external links
Grabbing low-hanging fruit
Fostering a "think links" mentality
Working with "local" pages and directory links
Reciprocal linking: Is it worth the trouble?
Creating press releases
Working with article syndication
Working with bloggers
Creating link bait
Examining social networking links
Getting more links
Working with linking software
Exploring Penguin: The new link approach from Google
8. The Link Game:
Buying links: Pros and cons
When is paying for links buying links?
Finding link services
Understanding linking jargon
Finding link-building opportunities
Questions to ask
Executing a link-building strategy
9. Measuring SEO Effectiveness:
Measuring SEO performance
Analyzing keywords
Analyzing links
Analyzing the impact of social media
10. Local Search:
Understanding local search
Understanding Google+ Local
Setting up and optimizing Google+ Local
Getting more citations
Getting more reviews for your business
Optimizing your website for local search
The future of local search
Frequently Asked Questions About Search Engine Optimization Training